THESSALONIKI

SOCIETY FOR THE MACEDONIAN STUDIES

Macedonian studies society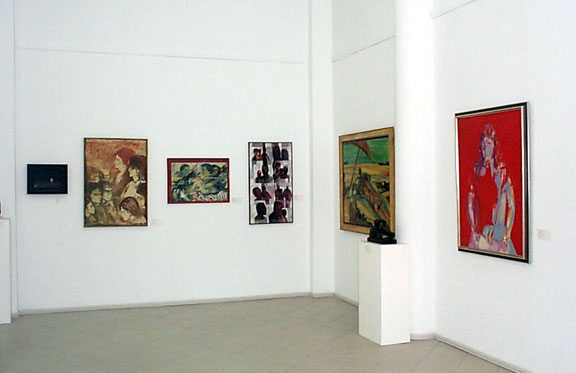 There is space to display only 150 works, yet the exhibition presents an entirely satisfactory picture of the basic orientations of visual expression in nothern Greece, as also of the development of modern Greek art since 1850. A sample of the artists includes Tassos Kyriazopoulos, Spyros Vassiliou, Thalia Flora Karavia, Nikos Sahinis, Émile Gerlach, Yorgos Apotsos, Kostas Karanos, Anna Hristoforidou, Kyriakos Cabadakis, and Apostolos Kilessopoulos.

The gallery extends its interest to organising solo and group temporary exhibitions to promote contemporary art.
Please share your opinion of it with other travelers. Write a review!